1-UP Studio
1-UP Studio

(Company)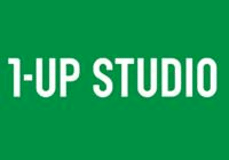 79

/

100

0

Overall rating based on 0 games
1-UP Studio Co., Ltd. (1‐UPスタジオ株式会社 Wan-Appu Sutajio Kabushiki Gaisha), formerly Brownie Brown Inc. (ブラウニーブラウン Buraunī Buraun), is a Japanese Nintendo-funded and owned video game developer.

The company's first original creation was the Japan-only Magical Vacation for the Game Boy Advance, which was released in 2001. Another popular title developed by Brownie Brown was Sword of Mana, which was created for and published by Square Enix.

On February 1, 2013, the company announced on their original official website that due to their recent co-development efforts with Nintendo, Brownie Brown had undergone a change in internal structure, which includes officially changing the name of their company to 1-UP Studio.
Last updated on