Top 20 1C-777 Games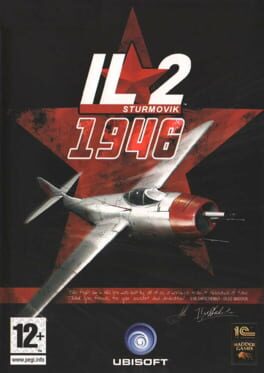 Oleg Maddox's world famous IL-2 Sturmovik™ series of flight simulators continues to expand. The latest offering, IL-2 1946, adds 36 new planes, four new gigantic maps, over a hundred new ground objects, and nearly 200 new campaign missions. This new opus also includes all of the previous Il-2 series content. What years ago began as a one-aircraft study sim is now an astonishing anthology, with a whopping 229 flyable aircraft and over 300 aircraft total! Not to mention that players will have the opportunity to get a first glance at the future of the series arriving next year: Storm of War™ Battle of Britain via exclusive bonus videos.
Was this recommendation...?
Useful Rise of Flight is the most realistic WWI PC flight simulation ever created. Take to the skies of war torn Europe and experience daring air combat at the dawn of aviation. Re-enact famous air battles fought by legendary aces such as Manfred von Richtofen, James McCudden, Georges Guynemer and Eddie Rickenbacker. Rise of Flight transports you to a time when courageous pilots fought each other for control of the sky high above the bloody trenches. In aircraft made of canvas and wood they battled to the death. While some survived to become legends, most met a fiery fate. Do you have the skills and the courage to become an Ace?
Was this recommendation...?
Useful