2K China
2K China

(Company)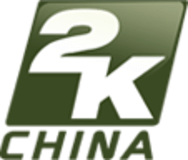 80

/

100

1

Overall rating based on 1 games
Originally known as 2K Shanghai, later doing business as 2K China, it was created in 2006 to help with localization of 2K games and development of their own IP.
The studio had 2 subsidiary studios located in Hangzhou, created in 2007, and Chengdu, created in 2011.

It was shut down along with the cancellation of Borderlands Online, the China exclusive MMO they had been developing.

2K Hangzhou studio was closed along with 2K China.
2K Chengdu was retained and continues as a QA company for 2K games.
Established:
Status changed on:
Sorting
Rating
Title
Release Date
BioShock 2
February 9th, 2010 (10 years ago)
PlayStation 3 / Mac / PC (Microsoft Windows) / Xbox 360
Last updated on