2K Games
2K Games

(Company)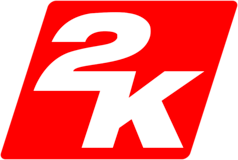 74

/

100

97

Overall rating based on 97 games
2K Games is the main publishing company for Take-Two Interactive, created the day after they acquired the rights for the 2K sports series from Sega along with the purchase of the companies Visual Concepts and Kush Games.

Almost all development studios owned by Take-Two are listed as subsidiaries through 2K Games, or its publishing divisions 2K Sports and 2K Play.

"2K is a videogame publisher managing some of the most creative, respected and premium brands in games today.

Founded in 2005 within Take Two Interactive, 2K develops and publishes interactive entertainment for PC, console and mobile platforms."
Sorting
Rating
Title
Release Date
Sorting
Rating
Title
Release Date
← Previous
1
2
3
4
5
6
7
8
9
10
Next →
BioShock
Aug 21, 2007
(

...

)
Xbox 360 / Mac / iOS / PlayStation 3 / PC (Microsoft Windows)
← Previous
1
2
3
4
5
6
7
8
9
10
Next →
Last updated on