3D2 Entertainment
3D2 Entertainment

(Company)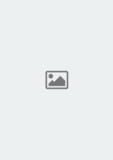 70

/

100

1

Overall rating based on 1 games
3D2 Entertainment is formed by a group of young artists with a common idea: creating games focused on playability as a main goal, which led to forming an independent videogame studio in Barcelona in 2011.
We consider ourselves a small family where every opinion counts, and each one of us adds a unique ingredient that form 3D2 Entertainment. Up to this day, we are 8 people wholly involved in the idea, though we count on occasional external help to carry out work outside our field.
We invite you to have a look at our projects and that you enjoy them as much as we do!
Last updated on