Top 20 A Jolly Corpse Games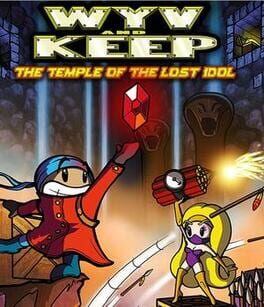 Take control of two rookie treasure hunters as they adventure into an ancient Amazonian temple! Use teamwork to advance through 6 fiendishly difficult puzzle worlds - from a cannibalistic pygmy village to an active volcano. Dodge poisonous darts, venomous snakes, and deadly spike traps and use dynamite to blast through crumbling walls and floors. Discover hordes of hidden treasure, challenging secret levels, and even a mythical pygmy hat salesman.

Wyv and Keep is a game of action and puzzle-solving, where up to two players guide the treasure hunters through a gauntlet of confounding puzzles in search of the legendary lost idol. The game is presented in a style that would feel right at home on the 16-bit consoles of old, with beautiful pixel art, a catchy soundtrack, and finely tuned platforming gameplay.
Was this recommendation...?
Useful