Top 20 A2M Games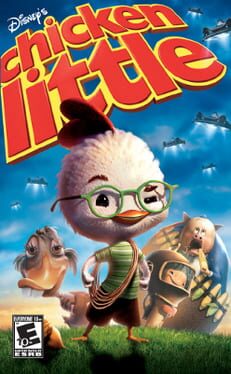 Based on Walt Disney's feature 3D animation film Chicken Little, Chicken Little the action-packed video game catapults you into the hair-raising adventures of the movie and beyond.
Was this recommendation...?
Useful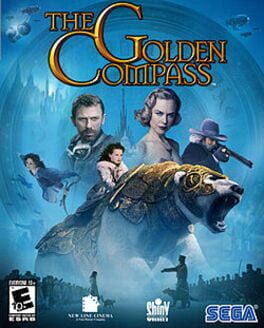 The Golden Compass is a 2007 action-adventure game developed for PlayStation 2, PlayStation 3, PlayStation Portable, Wii, Xbox 360 and PC by Shiny Entertainment, and for the Nintendo DS by A2M. The game was published on all platforms by Sega.

Released in Europe in November 2007, and in North America and Australia in December, the game is based on both the film of the same name, and the novel upon which the film is based, Northern Lights by Philip Pullman. The game was released prior to the film and features a slightly different sequence of events towards the end of the story, as well as additional footage at the end of the game not seen in the film. This was due to a last minute re-edit of the last half hour of the film by New Line Cinema that couldn't be incorporated into the game, which was based on the shooting script.[1] The Golden Compass was the last game developed by Shiny before Foundation 9 Entertainment merged them with The Collective.[2]

The game received negative reviews across every platform, although it sold well.
Was this recommendation...?
Useful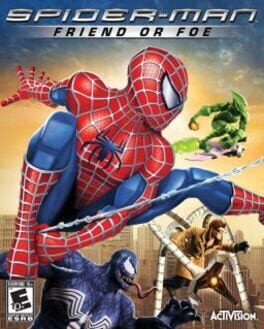 Spider-Man: Friend or Foe is a Spider-Man video game based on the comic book series and Spider-Man movies. The game was released on October 2, 2007.[1]

Spider-Man: Friend or Foe was originally announced via a promotional page on the back of the Spider-Man 3 video game instruction booklet. The teaser stated that the game would be a "A new twist on the legend. A new take on the movies." The game's website shows a few screenshots of the game and the Green Goblin makes an appearance.[1] The game has a very different engine and style as compared to the previous official film tie-ins.

According to the company report, Spider-Man: Friend or Foe is a unique take on the media franchise. Inspired by the movies Spider-Man, Spider-Man 2, and Spider-Man 3, this action/adventure beat 'em up game reinterprets big-screen moments and battles with a humorous twist. Players team up with famous heroes from the Marvel Comics universe to combat villains and then convert them to sidekicks after defeating them in epic boss battles.[2] The game includes a co-op multiplayer mode, as Spider-Man or a sidekick, in locations around the globe, including Tokyo, Egypt, and Nepal.[3]

Spider-Man: Friend or Foe, along with most other games published by Activision that had used the Marvel licence, was de-listed and removed from all digital storefronts on January 1, 2014.[4][5]
Was this recommendation...?
Useful