Top 20 Alawar Games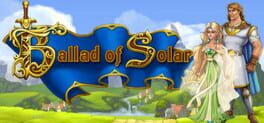 In a land of enchantment, torn by evil, a hero arrives to save the day! His name is Solar, and he brings courage, bravery, and skill with a sword. No orc can stop him, no troll can trip him up, and no goblin can gobble him for dinner! Guide Solar and his band of helpers as they set out to stop the dark sorcerer Grogan from achieving eternal life and to rescue the fair Lumina. As you go, you'll put your time and resource management skills to work rebuilding towns, completing quests for friends you make along the way, and stopping the enemy from striking. Told with a laugh and a wink, Ballad of Solar is a colorful, challenging and utterly unforgettable adventure for all ages!
Was this recommendation...?
Useful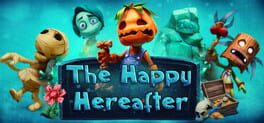 Welcome to The Happy Hereafter, a casual sim in which you guide the newly dead as they build an afterlife for themselves and their fellow lost souls. Possessing uncanny management skills, you'll control a legion of zany characters as they arrive at their eternal destination and settle in. There will be no rest for the wickedly funny as you put them to work building houses, harvesting resources and earning money to build a village to rival Paradise. Explore weird but wonderful landscapes, discover cleverly hidden secrets, and complete dozens of challenging missions in your quest to create a little slice of Heaven in the underworld.
Was this recommendation...?
Useful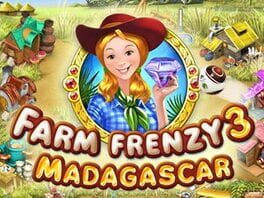 Manage five farms around the world and try your hand at penguin-breeding and jewelry-making in Farm Frenzy 3! Features 95 outrageously fun levels, 30 wacky animals and more upgrades than there are ears in a corn field! What's more, as you grow crops, feed animals, collect produce and manufacture goods, you'll be treated to some of the zaniest animation to ever grace a casual game! Will you help Scarlett become the president of the farmer's union by earning the votes of the people she helps? Find out when you go back to the farm in Farm Frenzy 3.
Was this recommendation...?
Useful