Another Indie
Another Indie

(Company)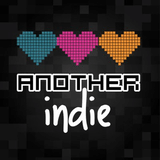 67

/

100

6

Overall rating based on 6 games
At Another Indie we have one goal; to get the best indie games to as many people as humanly possible. We believe that language and geography shouldn't be an obstacle to gamers who want to enjoy the best that the world has to offer.

Whether your game is VR, pixel art, cute, or grim we have a plan to get your game onto a truly global market. We believe that the games industry should not be tethered only to Euro-American consumers and developers so we've made it our mission to support developers and gamers from across the world. Developing markets are incredibly lucrative for aspiring indie developers and developers from those markets need help to get their games noticed on the worldwide stage. This is where we can help.

We offer developers the tools they need to make their games successful in traditional and non-traditional markets. In our hearts we are gamers, always have been and always will be, and we want to make awesome video games available to everyone.

So that's what we do. What can we do for you?
Sorting
Rating
Title
Release Date


Last updated on