Artifex Mundi
Artifex Mundi

(Company)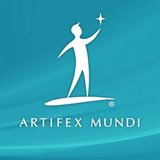 66

/

100

41

Overall rating based on 41 games
Artifex Mundi - a Polish development studio founded by Tomasz Grudziński in 2006, specializing in publishing, producing and co-producing games for the most important platforms: Android, iOS, Windows Phone, PC, Mac, Linux, Xbox One, Switch, PlayStation 4

The company was founded by Tomasz Grudziński in 2006, initially employing 10 people in a small office in Zabrze. The number of employees increased to almost 160 in 2018. Initially, the company created games for publishers. The first fully independent production of the studio - Enigmatis: The Ghosts of Maple Creek - appeared on the market in 2011.

In 2016, the company debuted on the Warsaw Stock Exchange.
Sorting
Rating
Title
Release Date





Sorting
Rating
Title
Release Date


Last updated on