Top 20 ASCII Corporation Games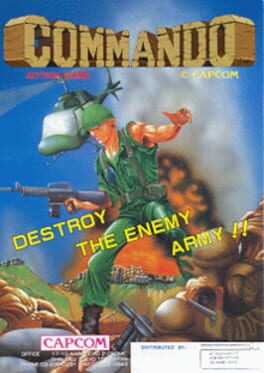 Several levels await your super-tough Commando in this arcade conversion. Armed with only a standard rifle and a few grenades you must take on hordes of Nazis. Some are wandering around in the open, while others have picked out hiding places, which you must approach from certain angles. Trees, rivers and bridges create a varied combat-like terrain and must be incorporated into your thinking. Extra grenades can be collected, and will definitely be required, as they allow you to kill form distance and thus avoid some enemy shots.
Was this recommendation...?
Useful
1942 is a vertically scrolling shoot 'em up made by Capcom that was released for the arcade in 1984. The goal is to reach Tokyo and destroy the entire Japanese air fleet. The player pilots a plane dubbed the "Super Ace" . The player has to shoot down enemy planes; to avoid enemy fire, the player can perform a roll or "loop-the-loop". During the game the player may collect a series of power-ups, one of them allowing the plane to be escorted by two other smaller fighters in a Tip Tow formation.
Was this recommendation...?
Useful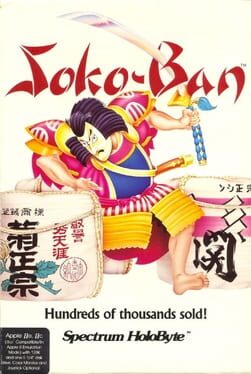 Sokoban ("warehouse keeper") is a is a classic puzzle game created in 1981 by Hiroyuki Imabayashi, and published in 1982 by Thinking Rabbit, a software house based in Takarazuka, Japan. In 1984 the ASCII Corporation published a version produced by Khaled Bentebal. It was the basis of numerous clones in the later years. It is set in a warehouse. On each level, the player must push crates (from square to square) to get them onto designated spots; once each crate is on a marked spot, the level is complete. Crates can only be pushed one at a time (so two crates next to each other cannot be pushed together), and cannot be pulled--so it's possible to get a crate stuck in a corner, where it cannot be retrieved! By the last levels, you must plan 40 steps in advance.
Was this recommendation...?
Useful