Avalanche Software
Avalanche Software

(Company)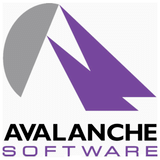 63

/

100

18

Overall rating based on 18 games
Avalanche Software, LLC is an American video game developer, founded in October 1995 by four lead programmers from Sculptured Software. The company has developed for every console platform since the Mega Drive/Genesis and Super NES days and has grown to a staff of over 100 since its inception. The company is headed up by CEO John Blackburn.

The studio had been acquired by Disney in 2005, and spent the next ten years developing Disney-related titles, including the toys-to-life game Disney Infinity in 2013. By 2016, the toys-to-life market had started to falter, and Disney closed down the studio in May 2016.

The studio was acquired and re-opened by Warner Bros. on January 24, 2017, with Blackburn returning as CEO.
Sorting
Rating
Title
Release Date
Disney Infinity 3.0
Aug 28, 2015
(

...

)
Android / Xbox One / Wii U / PlayStation 4 / Xbox 360 / iOS / PC (Microsoft Windows) / PlayStation 3
Ultimate Mortal Kombat 3
Oct 06, 1995
(

...

)
Sega Mega Drive/Genesis / Sega Saturn / Nintendo DS / Xbox 360 / Game Boy Advance / Super Nintendo Entertainment System (SNES) / Arcade
Cars 3: Driven to Win
Jun 13, 2017
(

...

)
Xbox One / Wii U / PlayStation 4 / Xbox 360 / Nintendo Switch / PlayStation 3
Disney's Bolt
Nov 18, 2008
(

...

)
PlayStation 2 / Nintendo DS / Xbox 360 / Wii / PC (Microsoft Windows) / PlayStation 3
Toy Story 3: The Video Game
Jun 15, 2010
(

...

)
PlayStation 2 / Nintendo DS / Xbox 360 / Mac / PlayStation Portable / Wii / PC (Microsoft Windows) / PlayStation 3
Mortal Kombat Trilogy
Oct 10, 1996
(

...

)
Sega Saturn / PC DOS / PlayStation / Nintendo 64 / PC (Microsoft Windows)
Disney Infinity
Aug 18, 2013
(

...

)
Nintendo 3DS / Wii U / Xbox 360 / Wii / PlayStation 3
Cars 2
Jun 21, 2011
(

...

)
Nintendo 3DS / Nintendo DS / Xbox 360 / Mac / PlayStation Portable / iOS / Wii / PC (Microsoft Windows) / PlayStation 3
Sorting
Rating
Title
Release Date
Last updated on