Top 20 AWE Games Games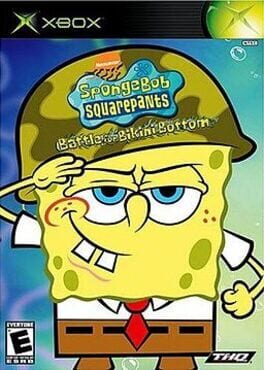 Players control SpongeBob, Patrick and Sandy (except in the GBA and PC version, where in the GBA version, players controls SpongeBob only. In the PC version you can play as SpongeBob in various parts of Bikini Bottom.) Players also battle robot bosses such as Sandy, Plankton, Squidward, Patrick, and SpongeBob (Though you can only battle Robot Squidward in the GBA version). Players can also switch between characters at bus stops throughout the game. Core gameplay involves collecting items and defeating the robots which have attacked Bikini Bottom, whilst crossing platforms and avoiding environmental hazards like spikes and flames. A number of mini-games are also accessible throughout the game, like Whack-A-Tiki, The Rolling Ball, Ske-Ball, The Funnel Machines, or Cruise Bubble Challenge.
The core gameplay resembles other 3D platformers like Super Mario 64 and Banjo-Kazooie, requiring players to collect three main types of items. Shiny objects are the game's currency, and can be used to pay tolls within game areas or to buy golden spatulas from Mr. Krabs. Golden spatulas are used to grant access to new areas, they are hidden throughout the game and can also be earned by completing tasks set by Squidward and several other characters from the cartoon. Patrick's socks are spread throughout the game and are traded with him for golden spatulas (only if you bring 10 of his socks).
Props are also included in the game. Trampolines help the player bounce to farther ledges or platforms. Buttons activate special appearances. Pressure Pads are like buttons, but they are big metal squares with feet. Sandy can swing from Texas hooks. SpongeBob can dive downward on a bungee hook. Patrick can pick up and throw a watermelon, freeze fruit, or fire fruit at any object. Fire Fruits are not that common in the game. They debuted a cameo when the big balls shot out of the volcanoes in Jellyfish Caves.
Though some areas can be navigated by any character, several sections can only be completed with a specific character, due to each one having unique abilities. SpongeBob can create a bubble helmet for head-butting enemies. Patrick can throw objects at buttons, robots, and freeze liquids. Sandy can glide over large gaps with her lasso.
Was this recommendation...?
Useful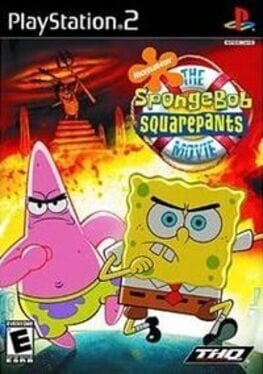 On a heroic, comedic quest through more than 20 levels of platform, driving and sliding action, SpongeBob and Patrick leave Bikini Bottom and journey to new and unexplored lands. Players join their struggle to defeat Plankton's diabolic scheme to take over the world...Plan Z! Plankton has stolen King Neptune's crown and assumed control of the town of Bikini Bottom, placing the blame squarely on Mr. Krabs. Together, SpongeBob and Patrick must journey to far away Shell City to recover the crown, return to Bikini Bottom and save the town and Mr. Krabs.
Was this recommendation...?
Useful