Top 20 Backflip Studios Games
You play as a manager of a dragon breeding park. You build habitats for your dragons and you can breed dragons to get new types. Dragons grow as you feed them. Dragons and various boosts can be bought from in-game shop.
Was this recommendation...?
Useful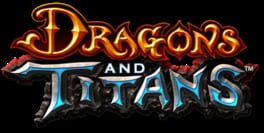 Dragons and Titans is a fast paced MOBA with classic RPG elements. Select from over 30 unique dragons and 30 legendary weapons. Upgrade dragons and forge weapons to unlock more power. Free your Titan in 5v5 PvP battles across 3 different map types or play in 'Adventure Mode', traveling across different regions and unlocking rewards.
Was this recommendation...?
Useful