Top 20 BANDAI NAMCO Entertainment Europe Games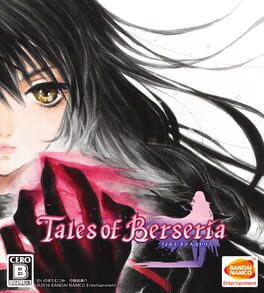 In Tales Of Berseria players embark on a journey as they assume the role of Velvet, a young woman whose once gentle nature has been replaced and overcome with a festering anger and hatred after a traumatic experience three years prior to the events within Tales Of Berseria imbued her left hand with a special ability. Velvet will visit a wide range of breathtaking environments as she travels the world in an all-new adventure developed by the celebrated team behind the Takes Of-series. Along her journey, Velvet will meet a whole cast of characters, including a young boy named Laphicet. If Velvet is the embodiment of "darkness," then Laphicet is created in the image of "light" and will be an important ally to Velvet.
Was this recommendation...?
Useful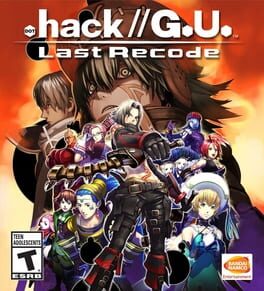 A remastered collection of the .hack//G.U. series with Improved graphics, systems, and game elements. This collection has an additional 4th volume continuing the story 16 months after the end of the 3rd game.
There is also a movie version of the story, called .hack//G.U. Termination Disc, that goes over the story of the first 4 .hack games and acts as a prequel to the .hack//G.U. trilogy ending just before the first game begins.
It will also include an optional cheat mode, that starts the player with maxed stats, for those who just want to experience the story.

".hack//G.U. is back better than ever! Get ready to log back into .hack as the beloved cross media franchise returns with enhanced graphics, improved gameplay, and brand new modes! Join Haseo as he fights to discover what's reality in "The World" and save his friend Shino, who was put into a coma in the real world by the Player Killer Tri-Edge.

Celebrate the 15th anniversary of the franchise with the epic G.U trilogy, including the original .hack//G.U. titles - Rebirth, Reminisce, and Redemption - now with enhanced system features such as battle balance and game pacing!"
Was this recommendation...?
Useful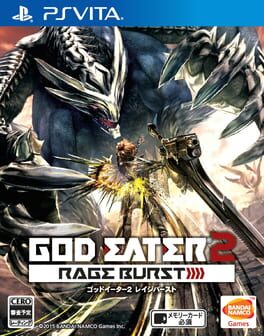 God Eater 2 Rage Burst is an enhanced version of God Eater 2, adding new features and elements to the game. A new chapter titled "Rage Burst" is added to the story, featuring content separated into six difficulty levels within the main quests. Rage Burst introduces a new game mechanism known as "Blood Rage", which involves filling an Awakening Gauge by attacking enemies, and then making a pledge to the God Arc once it activates, granting various buffs to the player. Temporary invincibility can be toggled during the pledge selection process, at the expense of draining the Awakening gauge. The game also introduces new characters, enemies and weapon types. The PlayStation 4 version supports 5.1 surround sound with positional sound effects, and NPC communication messages will be directed from the speaker located on the DualShock 4 controller.
Was this recommendation...?
Useful