BANDAI NAMCO Studios Inc.
BANDAI NAMCO Studios Inc.

(Company)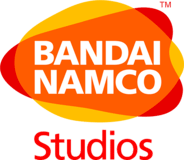 76

/

100

34

Overall rating based on 34 games
Bandai Namco Studios (BNSI) functions as the core video game development studio of Bandai Namco Games. In addition to its video game development operations, Bandai Namco Studios also work on other entertainment content such as video and music, related to its video game IPs.
In addition to its core development studio in Tokyo, Japan, Bandai Namco Studios has development operations in Singapore, which develops game content for the Asia Pacific, and Vancouver, British Columbia, Canada (established within The Center for Digital Media), which develops online social games for North America and Europe.
Sorting
Rating
Title
Release Date
Tales of Berseria
August 18th, 2016 (3 years ago)
PlayStation 3 / PlayStation 4 / PC (Microsoft Windows)
God Eater 3
December 13th, 2018 (a year ago)
PlayStation 4 / PC (Microsoft Windows) / Nintendo Switch
Tekken 7
February 18th, 2015 (5 years ago)
Arcade / PlayStation 4 / Xbox One / PC (Microsoft Windows)
Last updated on