Barbedwire Studios
Barbedwire Studios

(Company)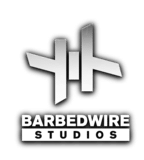 We are an international team of content developers.
Our first title (Call to Arms - Gates of Hell) is a bestseller in the GEM2 RTS genre.
We work closely together with the community, which we have done from the start. Because we have, Gates of Hell enjoys tremendous worldwide support. We are immensely proud of what we have achieved so far. For this reason we will continue to push the development of new content to the next level with help of the community.
Last updated on