Top 20 Big Blue Box Games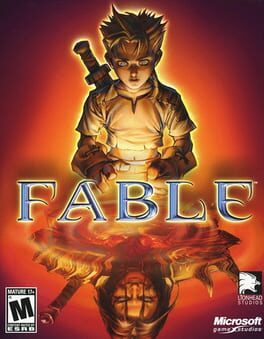 In Fable, the players' every action determines their character's skills, appearances and moralities. Life stories are created from childhood through adulthood and on to old age. Players may choose the paths of righteousness or dedicate their characters' lives to evil; observing as they transform into reflections of their actions and decisions. As players' characters develop, the world reacts to them and their actions. People comment on their successes, failures, appearances and behaviors. Their many opinions are expressed through applause, mockery, trepidation, panic and even flirtation. With each person characters aid and every creature they slay, the world is changed forever. In Fable, gamers decide: "Who will I be?"
Was this recommendation...?
Useful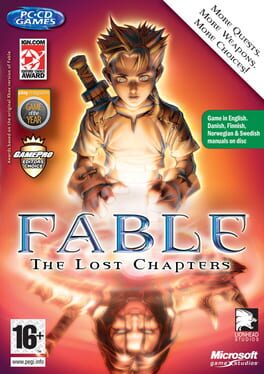 Fable was expanded and rereleased as Fable: The Lost Chapters for Xbox and Windows PC platforms in September 2005. The game was later ported to Mac OS X by Robosoft Technologies and published by Feral Interactive on 31 March 2008.
The Lost Chapters features all the content found in the original Fable, as well as additional new content such as new monsters, weapons, alignment based spells, items, armour, towns, buildings, and expressions, as well as the ability to give children objects. The story receives further augmentation in the form of nine new areas and sixteen additional quests. Characters such as Briar Rose and Scythe, who played only minor roles in the original game, are now given more importance and are included in certain main and side quests. Other character-based augmentations include the voice of the antagonist, Jack of Blades, sounding deeper, harsher and more demonic, and the ability to uncover (and resolve) the murder mystery of Lady Grey's sister. The updated edition of the game also applied fixes for certain glitches, such as the "dig glitch," in which the protagonist would move backward each time he used the shovel, pushing him through solid objects and sometimes trapping him.
Was this recommendation...?
Useful