Top 20 Blazing Griffin Ltd. Games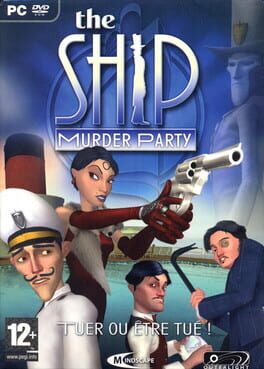 The Ship is a unique multiplayer PC game. Set on a series of luxury, art deco cruise ships built by Mr X, this devilish game challenges you to kill or be killed. Once you're on board you're given the name of another passenger whom you must find and secretly murder.
Was this recommendation...?
Useful

Distant Star: Revenant Fleet is a real-time, space-strategy game for PC, featuring fleet-based combat with persistent ship upgrades in a dynamically generated galaxy.
In Distant Star: Revenant Fleet, you take control of the last remaining ships of a near-destroyed A'kari fleet, and must rebuild your forces as you battle through ancient, galactic battlefields towards a final showdown with the Orthani.
Distant Star: Revenant Fleet combines fast-paced RTS gameplay with roguelike elements. You can mix and match your small fleet of ships, upgrade their weapons, gain experience, new skills and traverse the galaxy, system by system, experiencing a series of mission types. Each sector in the galaxy and the missions within each system are dynamically generated so each playthrough is a different experience. Story events offer you a range of choices which may affect whether or not you are attacked (or you attack your enemy), are rewarded or the option to upgrade your ships.
All set within a beautifully designed universe with an eerily atmospheric soundtrack - Distant Star: Revenant Fleet is a game you'll be playing again and again...
Was this recommendation...?
Useful