Bluepoint Games
Bluepoint Games

(Company)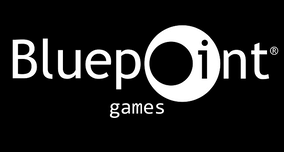 82

/

100

5

Overall rating based on 5 games
Bluepoint Games was formed in 2006 by key members of the Metroid Prime development team.
Andy O'Neil, president, served as lead programmer, technical lead, and principal engineer at various studios since 1995. Marco Thrush, chief technical officer, has been in game development since 2001, serving as senior software engineer prior to forming Bluepoint Games.
Andy and Marco built the Bluepoint Engine from the ground up, and put the engine to the test in developing the first downloadable game for the PlayStation Network. Their expertise, along with the tools they've developed, allowed the team to ship the two-disc God of War Collection within a three-month development period.
Growing the team with experienced industry veterans and further development of tools and tech has allowed Bluepoint to continue to address the unique demands of each successive project, and establish a reputation for high quality work shipped on schedule.
Sorting
Rating
Title
Release Date
Academic
Losing Your Grip: Futility and Dramatic Necessity in Shadow of the Colossus(2009)
Nick Fortugno
Visit Link
-
Details
---
Last updated on