Top 20 Boss Game Studios Games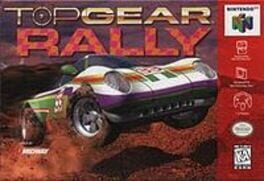 On the Nintendo 64, Top Gear Rally features a realistic physics model with functioning suspension. At the time, this was an impressive new gameplay development. Road surfaces, including their imperfections, were accurately modeled to give the player the feeling of actually driving a car.
The performance of each vehicle in the game was unique. Not only with respect to engine power, but also areas such as tire grip, suspension stiffness, steering tightness, and between different drive-trains such as front-wheel drive, rear-wheel drive, and four-wheel drive. The game also features the possibility of damaging the vehicles, although the damage does not affect performance. The game features a soundtrack consisting of tunes with a sort of trance-style. The electronic XM music was composed by Barry Leitch, who also worked on Super Nintendo Top Gear releases.
Was this recommendation...?
Useful