Top 20 Brawsome Games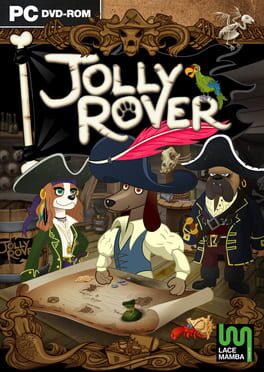 It be the golden age of pirates! Dogs of the sea! Quite literally. Our swashbuckling sausage-dog star is Gaius James Rover, son of the famous clown Jolly Rover, who died from a blow to the groin from an improperly loaded joke cannon.

Following the tragically comedic death of his father, young Gaius, who insists on using his middle name James, goes to live with his uncle, a wealthy plantation owner on a small Caribbean island. While practising a particularly tricky juggling move, he accidentally taints a barrel of rum with tobacco, creating a potent and addictive brew which he coins 'Jolly Rover', one of the most prized substances in the Caribbean.

Alas, the wealth of Jolly Rover sales only manages to fill the pockets of his uncle, and Gaius longs for action and adventure and, more importantly, the opportunity to start his own circus and follow in the footsteps of his father.

It is not long before the fumbled juggling ball of opportunity raps Gaius smartly on the head yet again. While his uncle is away, a large contract for Jolly Rover arrives from Guy DeSilver, Governor of the notorious Groggy Island, with payment upfront.

In a blinding flurry of optimism, Gaius pools his meagre savings with this advance and charters a ship and crew to take him to Groggy Island. Along the way he meets a colourful band of seafaring cutthroats, scallywags and rogues otherwise known as pirates.

It is here we begin to follow the short and stubby tail of Gaius across three wild and untamed tropical islands, as he attempts to fulfil his dream of starting a circus, hampered only by pirates, villains, voodoo, love and considerable lack of loot.

Jolly Rover is a traditional 2D point and click adventure, including casual elements, such as an integrated hint system, and task bar. Bonus elements include unlockable Captain Bio's, music, concept art and developer commentary.
Was this recommendation...?
Useful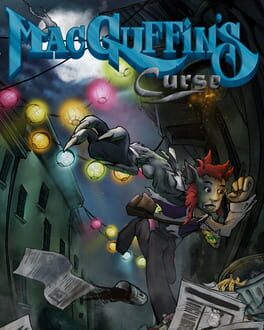 Help Lucas MacGuffin (magician turned thief turned werewolf) sneak and smash his way through this fiendishly addictive comedy-puzzle-adventure for PC and Mac. Winner of the Freeplay Award for Best Game Writing! With hilarious dialogue, charming hand-drawn art and huge replay value, it's perfect for seasoned adventurers and casual gamers alike.

When fugitive magician Lucas MacGuffin bungles a museum robbery, he finds himself magically bound to an ancient amulet and up against a city in full high-tech security lockdown. Suddenly dealing with the worst body hair problems he's ever had. As a human, Lucas is agile and cunning. Wolf Lucas would rather smash anything in his way. Only by transforming between the two forms and cleverly utilising both sets of skills will he stand any chance of lifting his curse.

And with the city's most powerful billionaire after his blood, a jaded Private Investigator on his (now-literal) tail and the rent long overdue, he'll need every ounce of ingenuity he manage.

Along the way he'll need to befriend a hilarious cast of characters, convince the city its most beloved citizen is a terrifying criminal mastermind, and hardest of all, teach his daughter it isn't funny to fill the fridge with dog food.
Was this recommendation...?
Useful