Top 20 Bulkhead Interactive Games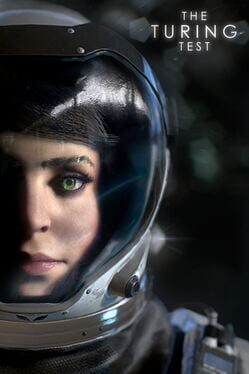 The Turing Test is a first person puzzler from the developers of 'Pneuma: Breath of Life' that explores the phenomena of consciousness and challenges the meaning of human intuition. Take control of Ava Turing, an engineer for the International Space Agency (ISA), and progress through a narrated story of introspection and morality whilst uncovering the hidden mysteries of Europa.

Delve into The Turing Test's human interaction puzzles and arm yourself with logical and methodical thinking. Take on tests designed in such a way that only a human could solve them. In an evolving story based on mankind's inherent need to explore, protect and survive; players search deeper into Europa's ice crusted core and transcend the line between man and machine. Investigate the truth behind the ISA research base on Jupiter's moon Europa. Solve puzzles using your Energy Manipulation Tool (EMT) to transfer power out from one object and into another.

Power up and take control of artificially intelligent machines, manipulate giant structures and solve complex tasks; all woven into a multi-layered story based on the human struggle for control. The Turing Test can only be experienced through the interactive medium of video games. The Turing Test sparks your synapses into action in this electrifying new first person puzzler, as players learn the true cost of retaining human morality.
Was this recommendation...?
Useful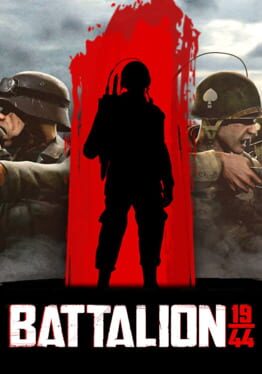 Battalion 1944 recaptures the core of classic multiplayer shooters and propels WW2 into the next generation. Battalion 1944 utilizes the most advanced industry technology to create a visceral and heart-thumping multiplayer experience that has been crafted by the designers who have grown up playing Medal of Honor and Call of Duty 2.

Fight in real world locations such as the streets of Carentan, the forests of Bastogne and many more in our spiritual successor to the great multiplayer shooters of the past. Precise aim with your Kar98, covering fire with your M1 Garand and quick thinking with your Thompson are key to your success, all packaged into a competitive multiplayer environment. In short, Battalion 1944 is an infantry based first person shooter with an emphasis on raw skill. No grinding, no 'exosuits', just you and your skill as a player.

Join a Battalion and compete season to season with BattleRank, our global competition system. Contribute to your Battalion's season objective to earn cosmetic rewards for your character, weapons and accessories within our realistic art style. Flaunt your success through your player profile to become a renowned player within the community. BattleRank's highly tuned stat tracking system enables Battalion 1944 to go beyond the standard mould of shooters gone by and enables players to compete globally for rewards, glory and honour.

Fuelled by the power of Unreal Engine 4, Battalion 1944 resurges World War 2 back into the modern gaming spotlight in our spiritual successor to the great multiplayer shooters of the past such as Call of Duty 2 and Enemy Territory. On BattleRank, it's down to skilled soldiers like you to fight for your battalion.
Was this recommendation...?
Useful