Companies

bumblebee.
bumblebee.

(Company)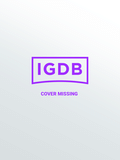 50

/

100

2

Overall rating based on 2 games
bumblebee, a game-development studio from Germany, has released its first game, the highly acclaimed and
German developer award-nominated GhostControl Inc., in late 2013. Villagers is going to be their second
release, with more new games following later in 2016.
Last updated on