Top 20 Cadenza Interactive Games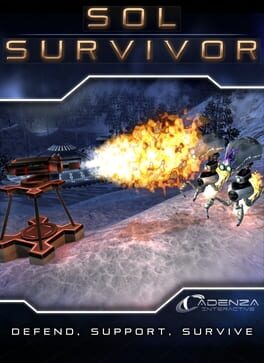 Jump in to intense turret defense action with Sol Survivor! Build turrets to defend your colony and the innocent colonists within. Smash enemies with volleys of actively-controlled orbital support. Play with friends in co-operative and competitive multiplayer matches or test your mettle against our new Survival mode.

Orbital Support - Get up close and personal with the enemy by calling down orbital lasers, salvos of artillery and many other weapons in support of your turrets. Never be stuck wishing your turrets could fire just one more shot.

Huge Turret Arsenal - Twenty-six turrets are at the ready in the fight against the enemy, with each one filling a unique role. Try "old-time" strategies like cannons and mortars or ramp up the technology with banks of lasers and automated drones.

10 Unique Playstyles - Ten distinct executive officers bring unique combinations of turrets and support to the battlefield. Choose a favorite or pick the officer that best suits the challenge at hand.
Was this recommendation...?
Useful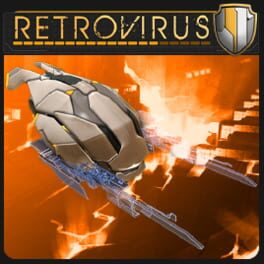 Retrovirus is a six degrees of freedom shooter which sends players into the depths of a computer on a search and destroy mission against an invasive virus. Retrovirus is being created by Cadenza Interactive, the indie studio behind the popular tower defense game Sol Survivor.

Players take command of an antivirus program, armed with the tools necessary to erase the virus' very existence from the system. Movement and exploration are core to the gameplay, and players are encouraged to adapt to the demands of a world where free flight is the norm. Of course, the virus is armed to fight back, and first person shooter combat features heavily as players test their level of comfort with movement within the machine environment. Each player is able to customize their antivirus program with different plugins, allowing for a variety of approaches to a given situation.

The Retrovirus single player campaign focuses on the core story of the game, with the player's goal being the eradication of the virus and the discovery of its origins. To defeat the virus, the player must solve puzzles, engage in dogfight-style combat, and explore the depths of the virtual world.

Retrovirus also features multi-player modes, designed to engage players' social and competitive sides. Co-operative multi-player allows players to complete the campaign of the game with a friend, teaming up to restore the system to working order. Competitive multi-player will focus on the core of the six degrees of freedom shooter, hearkening back to the action-oriented shooters of the late 90's and early 00's.
Was this recommendation...?
Useful