Top 20 Cape Guy Games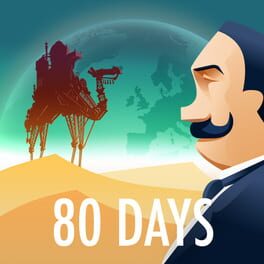 The year is 1872. Welcome to the future. Phileas Fogg has wagered he can circumnavigate the globe. Hundreds of journeys, thousands of routes. Travel by steamer, express train, airship, hover-car, hydrofoil, gyrocopter, camel, horse-back, hot-air balloon... Can you make it in 80 Days?
From inkle studios, writer Meg Jayanth, and independent publishers Profile Books comes a new globe-trotting interactive adventure created using the same inklewriter technology as Sorcery.
Was this recommendation...?
Useful