Top 20 Catalope Games Games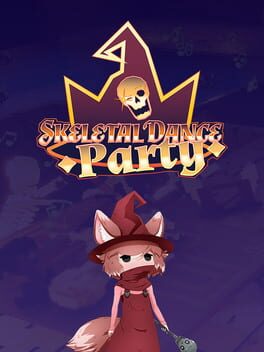 Necromancers! Paladins! Skeletons! Monsters! Oh, my! You play as Reva, a young fox-eared necromancer who embarks on a quest to host an awesome dance party for all her friends… who happen to be the reanimated skeletons of her enemies.

Cast spells, solve puzzles, and bring your enemies back from the dead as you dance towards the noblest goal any necromancer has ever had: PARTYING!

'Skeletal Dance Party' resurrects the charming voxel style and hypnotically bouncy physics of its viral predecessor, 'Skeletal Dance Simulator', into a full-bodied narrative experience. By casting spells, moving objects and people with telekinesis, and resurrecting your enemies as more skeletons to join your party crew and reach the all-important goal of having the biggest party ever!
Was this recommendation...?
Useful