Top 20 cdp.pl Games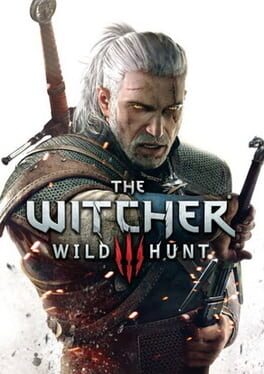 The Witcher: Wild Hunt is a story-driven, next-generation open world role-playing game set in a visually stunning fantasy universe full of meaningful choices and impactful consequences. In The Witcher you play as the professional monster hunter, Geralt of Rivia, tasked with finding a child of prophecy in a vast open world rich with merchant cities, viking pirate islands, dangerous mountain passes, and forgotten caverns to explore.
Was this recommendation...?
Useful
The second instalment in the RPG saga about the Witcher, Geralt of Rivia, features a thoroughly engrossing, mature storyline defining new standards for thought-provoking, non-linear game narration. In addition to an epic story, the game features an original, brutal combat system that uniquely combines tactical elements with dynamic action. A new, modern game engine, responsible both for beautiful visuals and sophisticated game mechanics puts players in the most lively and believable world ever created in an RPG game. A captivating story, dynamic combat system, beautiful graphics, and everything else that made the original Witcher such a great game are now executed in a much more advanced and sophisticated way.
Was this recommendation...?
Useful
Year 2012. Six years passed since the time of the Second catastrophe to have made the April events of 1986 fade.

The game is set in the Chernobyl exclusion zone which turned from a destiny-breaker place into a threat to all mankind. The Zone is reluctant to open up its mysteries and needs to be forced to do it. It is a rare hero who can reach the very heart of the Zone onto find out what danger awaits him there.

A danger which, compared to marauders and enemy groupings, all monsters and anomalies, will seem a mere preparation to the meeting with something more fatal and threatening.

But for now… get ready, hero. Collect artefacts and trade, grope your path and keep an eye on the rear, catch roentgens and fight – only make sure you survive! And then, perhaps, if you are persistent and truly lucky, you will find out why all this had fallen on you.
Was this recommendation...?
Useful