ClockStone Studios
ClockStone Studios

(Company)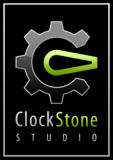 61

/

100

5

Overall rating based on 5 games
ClockStone Softwareentwicklung GmbH is an Austrian company founded in the summer of 2006. We specialize in the development of high quality video games and 3d multimedia applications.

The company comprises of a permanent core team of programmers, artists and management plus, depending on the project, we additionally resort to a network of different freelancers and other partners. This way we can provide a great variety of services at the highest quality level and handle projects of a larger size. Most work, however, is done entirely in-house in our office in Innsbruck (Tyrol, Austria).

As business is growing we are constantly looking for talented graphics artists and programmers. We are furthermore interested in new promising game concepts and other innovative ideas. Please contact us if you are interested in any kind of cooperation.
Sorting
Rating
Title
Release Date
Bridge Constructor Portal
December 20th, 2017 (6 months ago)
Mac / Android / iOS / Linux / SteamOS / PlayStation 4 / Xbox One / PC (Microsoft Windows) / Nintendo Switch
Bridge Constructor
May 23rd, 2012 (6 years ago)
Mac / Android / iOS / Windows Phone / PlayStation Vita / PlayStation Network / Linux / SteamOS / PlayStation 4 / Xbox One / PC (Microsoft Windows)
Bridge Constructor: Stunts
February 23rd, 2016 (2 years ago)
Mac / Linux / SteamOS / PlayStation 4 / Xbox One / PC (Microsoft Windows)
Sorting
Rating
Title
Release Date
Last updated on