Top 20 Confused Pelican Games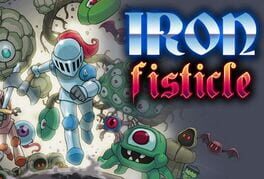 Iron Fisticle is a challenging twin-stick shooter that requires reflexes, speed and quick thinking to master. It takes the classic arcade arena shooters of the mid 80s and drags them, axes flying, into the 21st century.

Inspired by truly old school arcade games right down to the (optional) scanlines themselves, Iron Fisticle is both a retro game and a reinvention of a classic genre, with multiple routes through the game, bonus stages, a large variety of weapons and enemies, clever boss fights and much more.
Was this recommendation...?
Useful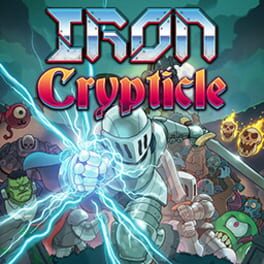 "Grab loot and gobble up all manner of foods to build up your XP. Choose your path wisely and UPGRADE your abilities to help you face the challenges of the lower floors! UNLOCK new weapons and magical items as you progress. Collect magical gauntlets to power your explosive ATOMIC FIST!

Seek out the cat merchant to buy extra enhancements. Discover the crypt arcades and try to win extra coins and health.

You can collaborate together with up to 3 other friends – or perhaps be greedy and just grab all the loot for yourself...

Weapons at the ready - prepare yourself for IRON CRYPTICLE!"
Was this recommendation...?
Useful