Top 20 Crazy Monkey Studios Games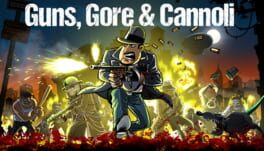 Welcome to Thugtown circa 1920, the height of Prohibition.
Prepare yourself for a non-stop, action-packed, completely over-the-top, fast-paced, platform game. Set against the gangster heyday of the roaring twenties. Lose yourself in an exciting, elaborate tale of the underground and underworld. Experience friendship, betrayal, vengeance, and witness first hand the rise and fall of a criminal mastermind.
This is survival horror, wiseguy style... Capiche?
Was this recommendation...?
Useful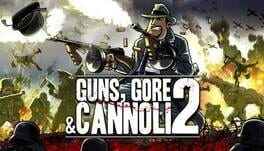 Guns, Gore & Cannoli 2 revives the good, old, action platform run & gun genre but this time with a bunch of humor and a bucket of blown of body parts. In this sequel to Guns, Gore & Cannoli, Vinnie Cannoli's story continues and this time it's personal. It's 1944 and 15 years have passed since Vinnie survived the Thugtown Massacre. But now, some loose ends start crawling out of the past, dragging Vinnie as far as the European battlefield of World War 2. Get ready for war!
Was this recommendation...?
Useful