Top 20 Cuve Games Games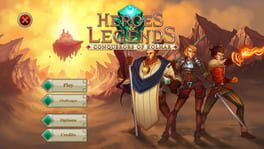 Wielding sword or spell, help your party of heroes carve a pathway through hordes of demons, undead, and mythical monsters as you race to thwart an ancient prophecy of doom from unfolding in this action-packed fantasy role-playing epic. Blending combat and strategy, Heroes and Legends: Conquerors of Kolhar challenges you to pit your wits and reflexes against an array of vicious enemies in both story-driven and randomly-generated adventures.
Outfit your band of wizards, warriors, and assassins with custom-made weapons and armor built using a full-fledged crafting system, then lead them into battle against legions of lethal foes. Manage combat tactics, wield ice and fire against your adversaries, and obliterate your opponents in a spray of sparks using magical artifacts. As you explore and gain experience, you'll unlock more challenging scenarios and more powerful special abilities, and along the way you'll meet a host of new friends and enemies in this spellbinding tale that will leave you breathless right up to the end.
Featuring a massive menagerie of creatures to fight, and dozens of unique powers to poison, petrify and annihilate them with, Heroes and Legends: Conquerors of Kolhar invites you to experience the adventure of a lifetime.
Was this recommendation...?
Useful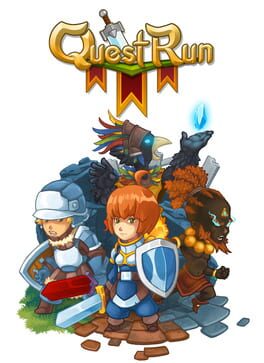 Challenging and fast-paced with a modern twist on old school RPG battle systems, QuestRun is unlike anything you have played before. A J-RPG inspired tactical game with rogue-like elements and deep engaging gameplay. You love RPGs but can go without in depth dialogues and scenario based text? QuestRun is for you - taking you to battle in various themed dungeons. Progress as far as you can with your chosen heroes, die in agony and try again! Apply new strategies, try new heroes, choose new perils and die anyway! Untimely, premature deaths await!
Was this recommendation...?
Useful