Top 20 Dancing Dragon Games Games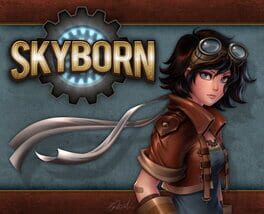 Life under the rule of the winged Skyborn race isn't so bad for Claret Spencer, the star mechanic of an independent repair shop. She can patch up just about anything...but when a certain cravat-wearing customer turns her life upside-down, she finds herself pulled into an epic, city-wide conflict that's going to take a lot more than elbow grease to fix! Join Claret on her journey through a tale of magic, metal and mystery as she unravels the secrets of the Skyborn!
Was this recommendation...?
Useful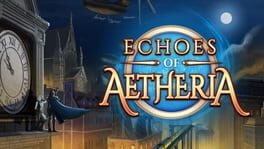 Two nations finally achieve peace, marked by a momentous royal wedding. But just as they seal it with a kiss, a group of soldiers sabotage the wedding and kidnap the bride! Follow the story of Lucian, Ingrid, and Soha, as they uncover the secrets of the conspiracy and expose the true villains!
Was this recommendation...?
Useful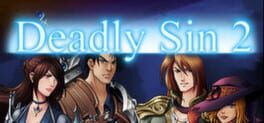 Immerse yourself in a world of conflict as several opposing factions clash for dominance over the Archaelus Empire and its people. A thousand years of peace are shattered by betrayal, political upheaval, and war. Play as the hero Carrion Iblis, as the story of Siegfried, the Empire's true successor, plunges the world further and further into darkness. Take up the mighty blade of Carrion Iblis as he and his friends tear through a massive web of manipulation. Theirs is a journey that will crack open the doors of destiny, setting the stage for a truly epic struggle for the fate of the world!
In this adventure, Carrion must clash against enemies from within and without. He will face down his own countrymen, repel an invasion of undead foes, conquer his personal demons, find love, and challenge the power of the heavens.
Deadly Sin 2 is a 20-30 hour fantasy RPG epic. It is not a direct sequel to Deadly Sin 1; much like the games in the Final Fantasy series, Deadly Sin 2 is merely the next in a line of spiritual successors to the original. Deadly Sin 2 boasts a massively improved battle and menu system, as well as all-new features.
Deadly Sin 2 a fully scripted, back-view, conditional turn-based battle system by Mithran. This is a sophisticated evolution of the traditional RPG battle formula that includes a winner-take-all threat system, and new stats, including Speed, Build, Shield Block, MP Regen, and Equipment Weight.
Was this recommendation...?
Useful