Top 20 Dark Gaia Studios Games Heroes of Legionwood is a retro-style fantasy RPG in two acts set in a world on the brink of annihilation.
It has been 100 years since the world ended. Human civilization has been devastated by a malevolent force known only as the Darkness and only the last remnants of humanity remain. Playing the role of Locke, a young adventurer determined to save his people, you'll discover a world where your choices have consequences and every victory comes with a price. Can you discover the origin of the Darkness and stop it once and for all, or will you succumb to its influence, dooming Legionwood to destruction.
Heroes of Legionwood consists of two separate halves, Age of Darkness and Resurrection. Either installment can be played on its own, but the two will combine to form one epic adventure.
Was this recommendation...?
Useful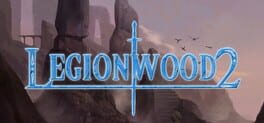 LEGIONWOOD 2: RISE OF THE ETERNAL'S REALM is an epic fantasy Role Playing Game (RPG) in the style of the classics of yesteryear. Playing as an elite imperial soldier trying to protect their homeland, you'll get to explore a massive, fully detailed medieval empire filled with daring adventures, outlandish treasures and dramatic conflicts. Along the way, you'll have to contend with the likes of political corruption, zombie hordes, the onset of war and a game world that changes depending on your choices and actions. Get ready to pick a side on the stage of history. Will you be the one who saves Legionwood, or will you be the one who dooms it to an age of darkness?
Was this recommendation...?
Useful