Top 20 Defrost Games Games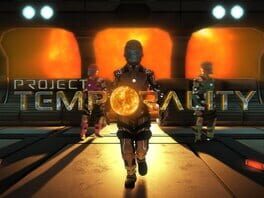 Project Temporality is a third person action/puzzle game built around the concept of allowing the player to play with time. Thanks to our propriety engine Sparta 3D we make the fourth dimension as available as the other three. Just as with a VCR you can rewind time or fast-forward through it seamlessly.
Combining this and our time line concept you will solve mind-bending puzzles, by giving yourself a helping hand. Any time you need a friend, you can be that friend. Create a new timeline at any time/any place there are no restrictions. This game is all about giving you full freedom in four dimensions.
Solve puzzles involving lasers, mirrors, force fields, trap doors, platforms, keys etc. Exploit time to do the impossible. Explore the world and see into the mind of its people. We hope that you will enjoy the result of our years of evenings and weekends.
Was this recommendation...?
Useful