Top 20 Dejobaan Games Games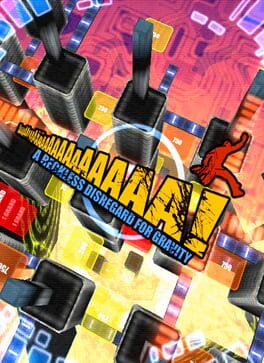 BASE jump through a floating city, creating your own stunts to delight your fans.
You dive off a skyscraper, relying on quick reflexes to negotiate the intricate tangle of girders that make up the floating city. All eyes are on you as the judges mark your score. One hundred points for hugging those exposed struts as you fall. A thousand for planting a kiss on the side of that building. Twisting and turning, you thread the needle between two billboards, earning cheers from your fans.

But while reflexes are important, it's quick thinking that gets you the win. One block away, you spot a crowd of protesters decrying your sport, and make a split second decision. You break off course, stare them straight in the eye, and flip them the finger. They explode into a burst of fury, but the judges absolutely love it, bumping you up to first place. Now all you have to do is to make that landing without ending up a loose sack of broken bones.
Was this recommendation...?
Useful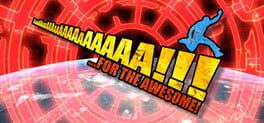 The jumps you make off buildings floating above Boston, Massachusetts are all about style and timing. You perform stunts, weaving around the bustling City for points, making split-second decisions: do you snake around those girders to earn a dozen "kisses," or glide along the side of that steel super-skyscraper for massive "hugs"?

Aaaaa! then throws in the spectators — as you fall, give fans the thumbs-up and protesters the finger. And if you're hungry for a bit of civil disobedience, you can even ready the spraypaint and tag government buildings for points.

The game will also teach you how to debristle a pig.

80 levels. Plus the bonus level. Flip off protesters. Fly down mountains. Spraypaint graffiti. Be a pinball.Execute stunt kisses. And stunt hugs. Learn to bake cookies. Thread the needle. Debristle a pig?
Was this recommendation...?
Useful