Demiurge Studios
Demiurge Studios

(Company)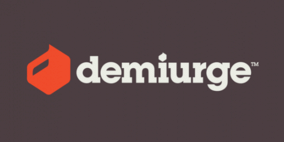 74

/

100

4

Overall rating based on 4 games
Demiurge Studios makes mobile, console, and PC games featuring deep systems and memorable characters. Try our hit mobile game, Marvel Puzzle Quest!
Creating games is our passion. Founded in 2002, we joined SEGA Networks' family of studios in early 2015. We bring years of development expertise to our original projects, Shoot Many Robots, Marvel Puzzle Quest, and Puzzle & Glory.
Based in Cambridge, MA, our developers have worked with partners around the globe on titles such as Bioshock, Borderlands, and Mass Effect.
Sorting
Rating
Title
Release Date
Shoot Many Robots
Mar 13, 2012
(

...

)
Android / Xbox 360 / PlayStation 3 / PC (Microsoft Windows)
Marvel Puzzle Quest
Oct 03, 2013
(

...

)
Android / Xbox One / PlayStation 4 / iOS / PlayStation 3 / PC (Microsoft Windows)
Last updated on