Devolver Digital
Devolver Digital

(Company)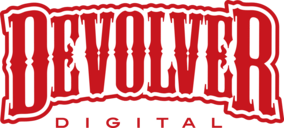 73

/

100

156

Overall rating based on 156 games
Compact and powerful, our team of industry veterans and pioneers possess the knowledge, resources, and passion to turn projects of all sizes into a smashing success. Whether your project needs our help from the initial concept phase, or it just needs a good kick in the pants on its way out the door, we are here to help.
We encourage all of you artists and fans to support independent artists worldwide by seeking them out, spreading the word about things that are good, and paying a fair price for their product as directly as possible. Because it matters.
Thanks for stopping by. Let's get a beer sometime!
Devolver won't just release your film. We take on just a few titles at a time, so we can jump in with both feet and treat each one like we made it ourselves.
We craft a unique strategy for every title, with an aim to place it on all the right platforms in the best possible order to maximize your return and visibility.
Digital distribution is changing fast - new outlets spring up every week, old ones falter, and the ecosystem changes constantly. That's why we're always adding finesse and up-to-the-minute options to craft the very best strategy for your film. We work hard to retain the best relationships for placement on existing platforms, and we're always adding new ones when they start doing enough business to matter for you.
We love to get our hands dirty to reach your fans in all the places they might be found – and we'll help you make the most noise, so those fans can find you.
Last updated on