Top 20 DQ Team Games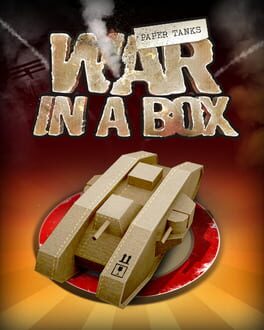 Build your towers of paper before they get out of the box and make a big mess in the room. Manage the turrets, upgrade and be careful where you put them... every decision can be fatal. Watch out for the air units, they have a different route!

Take out your toy box and get ready for some of the most intense battles in a tower defence game that will make you reconsider the entire genre. As peaceful and simple War In A Box may seem for the casual player as fierce and thrilling the action will be once you get your hands on this paper battle madness!

Shred your enemies into pieces with different turret models - from simple guns to Tesla towers – in a battle against both land and airborne units that will do everything to get behind your lines of defence. Featuring real 3D environment and delivering a large number of original levels, War In A Box: Paper Tanks is as addictive as it is simple to play.
Was this recommendation...?
Useful Stranded In Time takes you on a fun and exciting adventure to explore a mystery out of this world! Play as Olivia - a young woman from a big city - who joins her uncle Peter and writer Nick on an exploration of an abandoned church that hides a secret beyond any wild dream! Classic point-and-click adventure game for those who enjoy a good story!
Was this recommendation...?
Useful