DreamSail Games
DreamSail Games

(Company)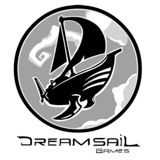 70

/

100

4

Overall rating based on 4 games
We have set out on a voyage to create multiplayer games that allow players to discover who they are in extraordinary circumstances.
We believe that throwing players into otherworldly situations, alongside others, leads to unforgettable moments. We want our players to learn about themselves through their interactions with others, free from the constraints of reality.
Starting up in New York City also has meaning to us. We have seen the community expand over the past few years thanks to the NYU Game Center, as well as other local communities, and we want to be a catalyst to that development.
Sorting
Rating
Title
Release Date
Sorting
Rating
Title
Release Date
Last updated on