Top 20 Dro Soft Games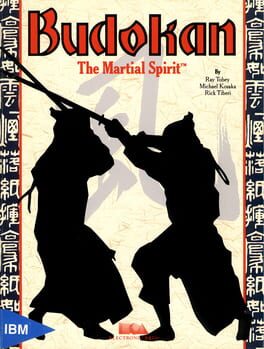 Walk the path of the warrior. Learn four classic martial arts- Karate, Kendo, Nunchaku and Bo. Combine power and grace into a dangerous black belt mix.

Enter Tobiko Ryu Dojo. Your journey to the Bodokan begins here. Are you willing to endure the hard training it takes to be called a master?

Tobiko Sensei observes your every action. Go to him for words on tactics, strategy, and guidance. Put your philosophy into action.

Say hello to Goro-San. If you survive him, eleven others are ready to teach you the zen of defeat. If you don't, it's konban-wa (goodnight!).

Do you fast attack for quick points or store up your ki (energy) for the devastating blow? Better decide before his Yari answers for you.

Authentic Japanese/Okinawan martial arts- all arts and weapons based on real life. Unique player interface allows for over 25 moves per style. Twelve authentic martial arts styles, including Yari, Tonfa, Kusari-gama and Naginata.
Was this recommendation...?
Useful
The time bomb is set.

It's the only sure way to get rid of these aliens. For good.

They're vile. Vicious. And villainous.

And they've infested our outcolony.

They're holding hundreds of inhabitants hostage. Some of them your friends.

So get in there. And get blasting.

Inside, you'll find state-of-the-art weaponry. It's yours for the taking.

There's sector after sector to purge. Each more intricate than the one before it.

And there are Super Aliens to confront. Each more hideous than the one before it.

Get the hostages out. And get as many aliens as you can. Before the blast gets all of you.
Was this recommendation...?
Useful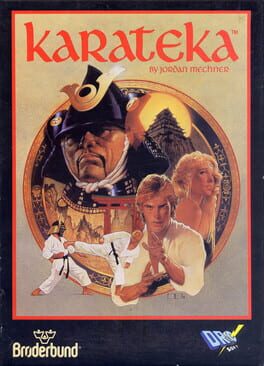 Karateka is a 1984 beat'em up video game by Jordan Mechner, and was his first game created while attending Yale University. It was originally programmed for the Apple II, and was later ported to several other home computers and early gaming consoles. The game was published in North America by Brøderbund, and in Europe by Ariolasoft.

The player controls an unnamed protagonist who is attempting to rescue his love interest, the Princess Mariko, from Akuma's castle fortress. The game exhibits a combination of a side-scrolling platform and fighting game elements. The player uses punches and kicks to defeat Akuma and his guards and make his way deeper into the fortress. The game, as with most at the time of development, lacked checkpoints or the ability to save the game, making it a challenge to complete in a single sitting.

Karateka has been well-received, particularly for its realistic animations used for the game's characters. The game was considered a breakthrough success for Mechner, and would eventually result in his development of the Prince of Persia franchise. A high-definition remake, spearheaded by Mechner, was released as a downloadable title for the Xbox 360, Microsoft Windows, PlayStation 3, with planned ports for the iOS and Wii U systems.
Was this recommendation...?
Useful