Top 20 Dynamix Games
Experience the thrill of flying World War I bi- and triplanes. Defend yourself in spectacular aerial dogfights whilst enemies assault you from all sides. Carry out bombing missions, negotiate enemy AAA fire and outwit your opponents with smart tactical moves. Red Baron Pack offers exciting air-to-air and air-to-ground combat in an age when wooden bi-planes and tri-planes ruled the air.
Was this recommendation...?
Useful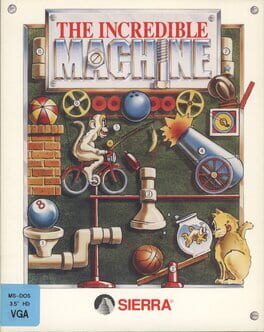 The Incredible Machine is a puzzle game. You have to solve different puzzles by building the incredible machine. You have predefined quantity of given building blocks and you have to build the machine to finish a simple goal. There are many different building blocks like ropes, pulleys, electrical generators, bowling balls, cats, mice and many more. The levels usually have some fixed objects that cannot be moved by the player, so you have to arrange the given building blocks around the fixed items.
Was this recommendation...?
Useful