Top 20 EA Chicago Games
EA Sports' Fight Night Round 3 from EA Chicago lets you make your own fighter, train them up, and literally take on the world.

Start by creating your own champ and customizing how they look, what equipment they have, their fighting style, their weight class, their signature move, and even their own illegal hit. Get equipment and trainers for your fighter to enhance his look and performance.

Then take your fighter to career mode where you'll play fight your way up from the local gym all the way up to five-star venues. Get trainers to enhance your training and boost your speed and power. Play against randomly generated fighters all the way up through the ranks till you beat them in points or to a pulp. Certain fights may get you a bit of extra money as an incentive, or give you a promotional deal, but pick your fights carefully because strategy inside the ring won't matter if you mismanage your fisher outside.

Fight smart during the fight by using the total punch control system to throw the punches you want to by using the analog stick. The total punch control system maps your fists to the analog stick getting rid of the need for senseless button mashing.
Was this recommendation...?
Useful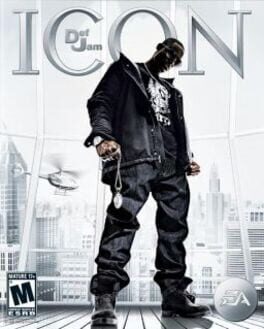 Infusing hip-hop music, culture and lifestyle into the gameplay, EA Chicago and Def Jam Interactive push the boundaries of game development bringing unique and innovative content to the next generation of gaming. Music is the cornerstone of hip-hop culture so EA wanted to incorporate music and rhythm into the actual gameplay mechanics. EA Chicago delivers star-stunning action and bone breaking beats as players live out the life of a hip hop mogul, going from rags to riches. Incorporating hip-hop culture into every aspect of the game, DEF JAM: ICON delivers the intensity of a no-holds-barred street fight but with style and rhythm. Music affects how players fight in each venue and environmental interactions and hazards become a key strategy to staying alive. The game's unique fighting gameplay controls introduce a new way for gamers to fight as they assume the role of top celebrity characters such as Ludacris, T.I. and Big Boi. Innovative controls give better feedback to players so they feel like they're actually throwing the combat moves. Gamers can now fight with the style and flash of the superstar personalities.
Was this recommendation...?
Useful