Top 20 Enitvare Games Razenroth is an action shooter with a dark atmosphere, enriched with the elements of roguelike and RPG. All the levels, weather conditions, distribution and quantity of key elements are generated randomly. Thanks to this fact, a single game is different each time.
Was this recommendation...?
Useful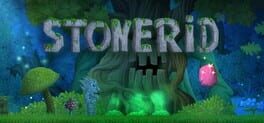 Stonerid is an unusual and really difficult 2D platformer, which the most important feature are two parallel, different worlds. To finish each of 32 different levels, one must deftly use differences between alternative dimensions. Unconventional game style and lots of dangerous traps and monsters make it extremely difficult to rise to the challenge. The main task is to solve the mystery of toxic substances that have appeared unexpectedly on Atronast Mountain.
Was this recommendation...?
Useful