Enix America Corporation
Enix America Corporation

(Company)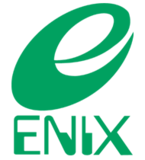 75

/

100

11

Overall rating based on 11 games
This company started a localization subsidiary for the Japanese game publisher Enix Corporation.
Enix America Corporation was opened in 1990 after the release of Dragon Warrior by Nintendo of America in 1989. The company was closed in 1995 after poor sales of localized games.
In 1999 Enix created a new the localization subsidiary named Enix America, Inc. with some of the original staff and remained open until Enix Corporation and Square Co. merged in 2003.
Established:
Status changed on:
Sorting
Rating
Title
Release Date
ActRaiser
December 16th, 1990 (29 years ago)
Super Nintendo Entertainment System (SNES) / Super Famicom / Wii / Virtual Console (Nintendo)
Dragon Quest III
February 10th, 1988 (32 years ago)
Nintendo Entertainment System (NES) / Game Boy Color / Nintendo 3DS / Super Famicom / PlayStation 4 / Nintendo Switch
Soul Blazer
January 31st, 1992 (28 years ago)
Super Nintendo Entertainment System (SNES)
ActRaiser 2
October 29th, 1993 (26 years ago)
Super Nintendo Entertainment System (SNES)
Last updated on