Top 20 Excalibur Games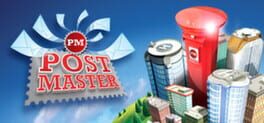 Can you take control of a mail distribution company where your business will need to adapt to a growing city? Will you be able to handle the pressure of new delivery opportunities or are other delivery businesses step in to pick up the slack and impact your profit margin.
In Excalibur's Post Master you'll start out with a single post office, supplying pick-up and delivery services for a small area of the city. To maintain an excellent service you'll need to hire workers to sort mail, contract security guards to protect your offices from robberies while also purchasing new vehicles to pick up and deliver mail.
Once you've settled into your first office, you'll need to look to the future of your company and determine the best plan of action to expand your services. Will you look to provide the best mail distribution system but supply a small area, or are you looking to conquer the city with several offices and a vast fleet of vehicles.
In order to maintain your claim on postal services for parts of the city, you're going to need to remain competitive. With a rival business looking to take a cut of the services there are methods of attack to remain the superior mail distribution business. You can carefully plan your delivery routes to make your average delivery time faster than anyone else, or you could lower the prices of your services to remain the cheapest.
Was this recommendation...?
Useful
While on duty you'll need to remain ever vigilant and question any suspicious behaviour to protect your small American town from a rising criminal threat. Off duty you'll need to visit friends, family and live life to its fullest. Your actions while at work and home affect your stress levels. If you spend too much time fighting crime, you will be under severe pressure that will affect your ability to uphold the law.
You'll need to question witnesses, administer breathalyser tests, block off roads for city events, site mobile speed cameras and pursue fleeing criminals on foot and in one of the specially designed police vehicles.
Was this recommendation...?
Useful