Exient Entertainment
Exient Entertainment

(Company)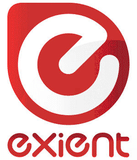 73

/

100

28

Overall rating based on 28 games
Exient was formed in Jan 2001 with the purpose of developing high quality interactive entertainment experiences for hand held devices. Over the last six years the company has grown considerably, producing quality games for every major hand-held platform and more recently expanding into the console market. They now employ a team of talented Next-Gen developers, working on several in-house projects and tools.
Based in the University City, Oxford, UK, Exient is ideally positioned to take advantage of a massive resource of highly competent and creative resources. This mix of seasoned gaming professionals and highly intelligent technical resources has proven to be a winning formula.
Exient is an authorised developer for NDS, PSP, PS2, XBOX360, PS3 and Wii.
Pocket PC Magazine Best Software Award 2003 Total Soccer
IGN Best Handheld Sports Game 2003 FIFA 04 GBA
IGN Best Handheld Sports Game 2005 FIFA Soccer 06 NDS
TIGA Best Handheld Games Development Studio 2005
Develop 100 - The World's Most Successful Game Studios - 2007 Edition - (position 50)
Sorting
Rating
Title
Release Date
The Sims 3
June 2nd, 2009 (9 years ago)
Mac / Wii / PlayStation 3 / iOS / Nintendo 3DS / Xbox 360 / PC (Microsoft Windows) / Nintendo DS
DJ Hero
October 27th, 2009 (9 years ago)
Wii / PlayStation 3 / Xbox 360
Angry Birds Star Wars
October 8th, 2012 (6 years ago)
Mac / Android / BlackBerry OS / Wii / PlayStation 3 / iOS / PlayStation Vita / Nintendo 3DS / Xbox 360 / PlayStation 4 / Xbox One / PC (Microsoft Windows) / Wii U
2006 FIFA World Cup
April 24th, 2006 (12 years ago)
PlayStation 2 / Mobile / PlayStation Portable / Nintendo GameCube / Xbox / Game Boy Advance / Xbox 360 / PC (Microsoft Windows) / Nintendo DS
Tiger Woods PGA Tour 09
August 26th, 2008 (10 years ago)
PlayStation 2 / Wii / PlayStation 3 / PlayStation Portable / iOS / Xbox 360
Madden NFL 06
August 8th, 2005 (13 years ago)
PlayStation 2 / Mobile / PlayStation Portable / Nintendo GameCube / Windows Phone / Xbox / Game Boy Advance / Xbox 360 / PC (Microsoft Windows) / Nintendo DS
FIFA 10
October 1st, 2009 (9 years ago)
Android / PlayStation 2 / Wii / PlayStation 3 / PlayStation Portable / iOS / Xbox 360 / PC (Microsoft Windows) / Nintendo DS
Last updated on