Exor Studios
Exor Studios

(Company)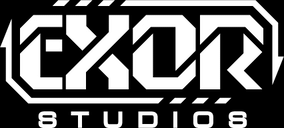 73

/

100

5

Overall rating based on 5 games
EXOR Studios is an independent game development company officially founded in August 2007 and based in Szczecin, Poland. Unofficially our history dates back to the year 2003 when we gathered as a modding group working on Mods (full game modifications) for Half-Life 1 and Half-Life 2.

At this point we are focused entirely on developing and publishing our own original titles for core gaming platforms - PC and consoles. Thanks to the digital publishing revolution we are able to fund our own ideas and create games that we really want to make, without any outside interference.

Our biggest hit so far was Zombie Driver with it's console remake Zombie Driver HD which we self-published on the PC, Xbox 360, PlayStation 3, Android and Xbox One. The next upcoming game is titled X-Morph: Defense and will be available for PC, Xbox One and PlayStation 4 in 2017. Before X-Morph: Defense and Zombie Driver we worked on a multiplayer car combat game called D.I.P.R.I.P. which was released in 2008 on Steam as one of the first Source Engine mods on the platform.
Sorting
Rating
Title
Release Date
X-Morph: Defense
August 30th, 2017 (3 years ago)
PlayStation 4 / Xbox One / PC (Microsoft Windows) / Nintendo Switch
Zombie Driver HD
October 17th, 2012 (8 years ago)
Xbox Live Arcade / PlayStation Network / PlayStation 3 / PC (Microsoft Windows) / Xbox 360
Zombie Driver
December 4th, 2009 (11 years ago)
PC (Microsoft Windows)
Sorting
Rating
Title
Release Date
X-Morph: Defense
August 30th, 2017 (3 years ago)
PlayStation 4 / Xbox One / PC (Microsoft Windows) / Nintendo Switch
Zombie Driver HD
October 17th, 2012 (8 years ago)
Xbox Live Arcade / PlayStation Network / PlayStation 3 / PC (Microsoft Windows) / Xbox 360
Last updated on