Top 20 Experience Inc. Games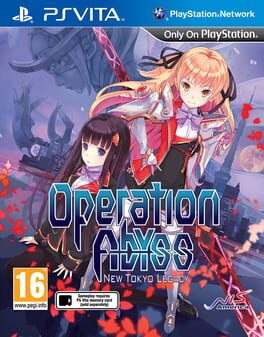 Operation Abyss is a first person RPG dungeon crawler with turn-based battles using a customized team of 6 characters from a total of 10 classes.

Operation Abyss: New Tokyo Legacy is a combined remake of the first two games in the Generation Xth trilogy, Code Hazard and Code Breaker, by Experience Inc. based on the Wizardry series. They were only released in Japan.

The sequel "Operation Babel: New Tokyo Legacy" is the remake of the third Generation Xth game, Code Realize.
Was this recommendation...?
Useful
Ray Gigant is a Japanese dungeon-crawling role-playing game. The stage of Ray Gigant is set in June of year 20xx, where the world has been destroyed by a giant creature known as the "gigant" that suddenly appeared on the planet. The story revolves around three characters, with Ichiya Amakaze as the protagonist, alongside Nil Phineas and Kyle Griffon. In battle, your party is made of three members. Unlike other dungeon-crawlers by Experience, the perspective in combat will show the backside of the characters.
Was this recommendation...?
Useful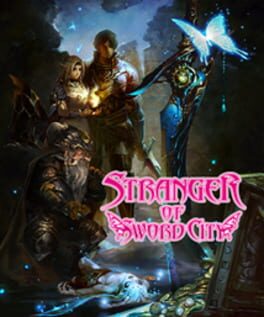 Stranger of Sword City is a first person turn-based RPG dungeon crawler.
The main character is Human but you get to change the appearance, gender, and class. You can create a team of up to 6 characters with customizable ages, races, and talents. Higher ages give more bonus points for stats but come with less life points. You can have 16 registered characters at one time.
Races include: Human, Elf, Dwarf, Migmy, and Ney.
Classes include: Fighter, Knight, Samurai, Wizard, Cleric, Ranger, Ninja, and Dancer.
Classes can be changed up to five times. Each class change will half that characters current level but you get to keep one skill learned from the previous class.
The game includes the new and old art styles allowing you to switch whenever you want.
The games was originally released in Japan under the name "Tsurugi no Machi no Ihoujin: Kuro no Kyuuden" on Playstation Vita and under the name "Tsurugi no Machi no Ihoujin: Shiro no Oukyuu" on Xbox 360 and Microsoft Windows.
Was this recommendation...?
Useful