Top 20 Extended Play Productions Games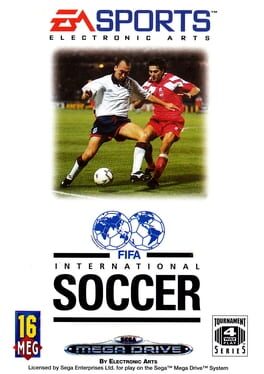 Based on international teams (with fictional player names), their abilities in each skill area rated out of 10 to give the player an overall impression of how good they are. The options available follow the standard set: fouls and offsides can be toggled on and off, the match length can be set, and if the timer operates continuously, or only while the ball is in play. Gameplay privileges quick runs, short passes and blistering shots outside the penalty box, and set pieces are controlled by moving a box into the target area for the ball, and then passed, lobbed or kicked directly. On the tactical side, formations can be selected, with 5 different strategies also available (although not all of these combinations make sense) as can the team Coverage - the areas which defenders, midfielders and strikers cover.
Was this recommendation...?
Useful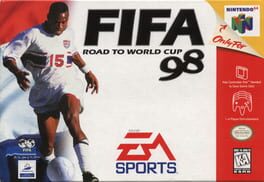 The late-1997 edition of FIFA was heavily tied in with the qualifying procedure for the 1998 World Cup. In the Road to the World Cup mode, you take a team from first qualification through to the main tournament, using the varying systems in different parts of the world. The game features 16 distinct outdoor stadia. The League play features 189 clubs and 11 leagues. Each team has specific crowd chants incorporated into the ambient sound.

The action is faster than in previous versions, and AI has been expanded. Players have distinct facial feature and hair styles. Each match is introduced by Des Lynam and commentated on by John Motson and former Scotland international Andy Gray.
Was this recommendation...?
Useful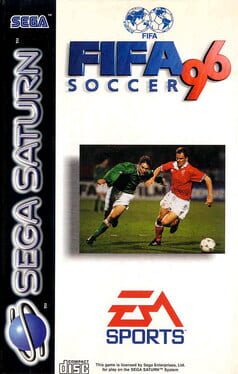 "Aiming to be the first football simulation that is realistic in the true sense of the word, FIFA Soccer 96 was extremely popular at the time of release. It was hailed as the first really successful FIFA release, and opened the way for yearly revisions of the concept.

There were a number of factors that made FIFA96 stand out from the crowd of other football sims. Firstly, the game's commentary was revolutionary at the time -- the renowned British commentator John Motson comments all the incidents and happenings on the pitch in real-time. The ambient commentary is varied, and systems with more than the minimum memory level get extra commentary phrases.

The Virtual Stadium technology has numerous pre-defined camera angles. The game even has a SVGA mode for better-than-minimum system

FIFA96 boasts eleven leagues from all around the world, ranging from the unknown players of the Malaysian league to the celebrated stars of the English and Italian leagues. 59 International teams are also featured, and it's possible to match the teams you want to against each other through friendlies, or you can also choose to play domestic tournaments or International ones such as the World Cup. If you're not satisfied with the composition of the various teams, you can create your own dream team through the custom team creator.
Was this recommendation...?
Useful